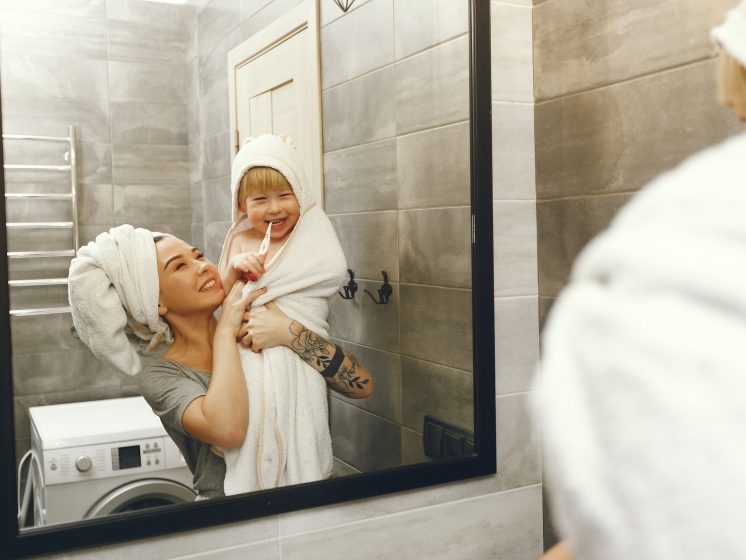 The Dental Care of Children and Why it is Important
Children grow up in a world of sugar and it's getting worse. Consuming large amounts of sugar is worrying in children because it impacts their oral health for many years ahead. Children have become more prone to dental problems than adults. This is largely because of a lack in the right oral hygiene habits and simply not brushing their teeth regularly and correctly.
We always advise parents when they have any dental concerns to take your children to the dentist to get professional advice. Regular dental visits will lessen the likelihood of potential dental work down the line as the child grows older.
Creating and reinforcing positive dental habits with kids can help reduce the number of adults who suffer from overall oral health issues later in life.  We recommend all children and adults get annual dental checkups.
Things You Should Look Out For When Visiting a Dentist for Your Child
Dentists are a must for every family. They are the first line of defence when it comes to your child's teeth. So, it is important to know what to look out for when visiting a dentist for your child. A dentist should be knowledgeable about the latest dental technologies and procedures that can help in achieving better oral health and hygiene.
The dentist should also be proficient in providing treatment plans that address your child's needs and desires. The dentist should also have an understanding of how best to communicate with children so as not to scare them or make them uncomfortable during their visit.
How to Prevent Your Child's First Dentist Visit Becoming a Nightmare
Take them with you.
A good strategy to make your children realize a visit to the dentist is nothing to fear, is to take them with you on your yearly routine checkup. When they see that you are relaxed and content to be checked by your dentist, they will be too when it's their turn.
Of course, don't take them when there's major work to be done, like a wisdom tooth extraction or a root canal.
Start early.
It's better to take your kids to the dentist before any problems arise. Don't wait until they get a cavity and a visit to the dentist becomes a necessity that includes any pain.  Even one or two visits when they are young can make a difference. Early visits also allow your dentist to spot any issues that may be a concern in the future.
Regular checkups
Regular dental checkups are important for children. It helps them maintain healthy teeth and gums. Dentists recommend that children should visit their dentist at least twice a year. Check your child today here
Regular dental checkups help kids maintain healthy teeth and gums. They also provide the opportunity to teach children about oral health, such as brushing and flossing. These regular visits can also help detect any early signs of tooth decay before it becomes serious.
Dentist appointments can be fun for kids, so these visits should not be dreaded by parents or kids alike!
---